Introducing the "New Year, New You" Boudoir Contest Winner!
Today was SUCH a fun day! Debra, the winner of our New Year, New You contest had her makeover today! We started the day by shopping at Azure Lingerie in Bayside. What a fun store. There were so many things to choose from!
They just opened another location in Bellmore…so if you are out in Nassau check them out. We have some coupons, so if you want some drop us a line!
This is their Bayside location:

Diana liked this lil' number…now if I could only get her to do a shoot!!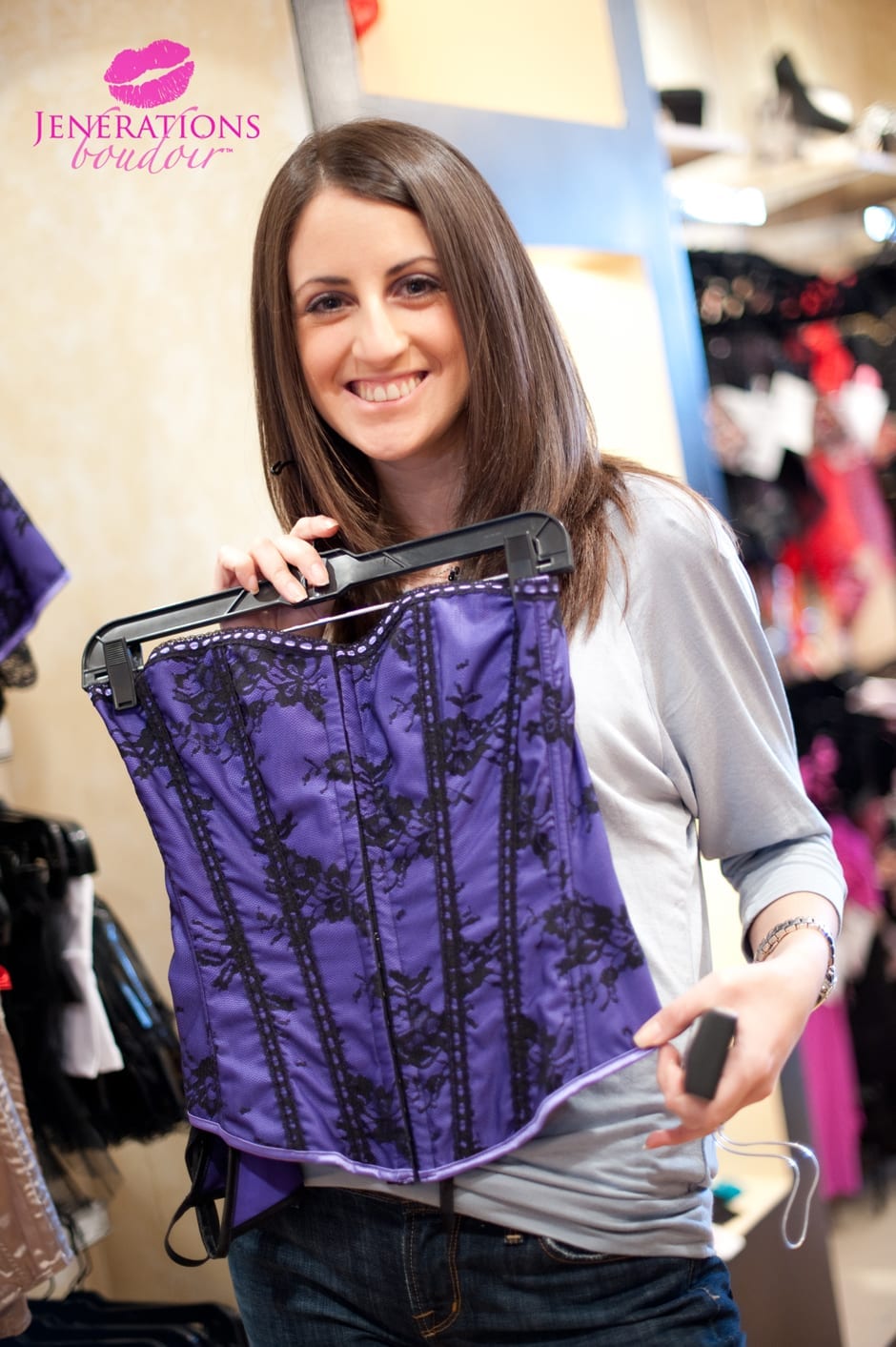 While at Azure, our game plans was to look for 2 looks that flattered Debra, and yet gave us a totally different feel. (This is a good idea for your shoot as well.) Debra is getting married in the fall, so we thought one bridal look would be a good idea and maybe something a little edgier would be fun too. Once we picked out what we wanted, we went back to the studio and Debra had her hair and makeup done. Tara and Diana worked their magic as usual…check out how cute they all are. (Love that Tara is wearing our "Have a Sexy Day" tank!)
After hair and makeup, it was game time. Debra and I went up to the studio and started shooting. She was so fun to work with, and really let us do whatever we thought would be best. Here is a before and after:
I feel so blessed that I had the chance to work with Debra. She is a great mom to two small kids. Someone who doesn't normally take time out for herself. She deserves to feel and look beautiful, and I am sure her Fiance would agree. Debra, enjoy the photos and best of luck at your wedding!
Don't forget to leave Debra (and us!) some love below. (Sharing is Caring!)
Have a Sexy Day,
Jen