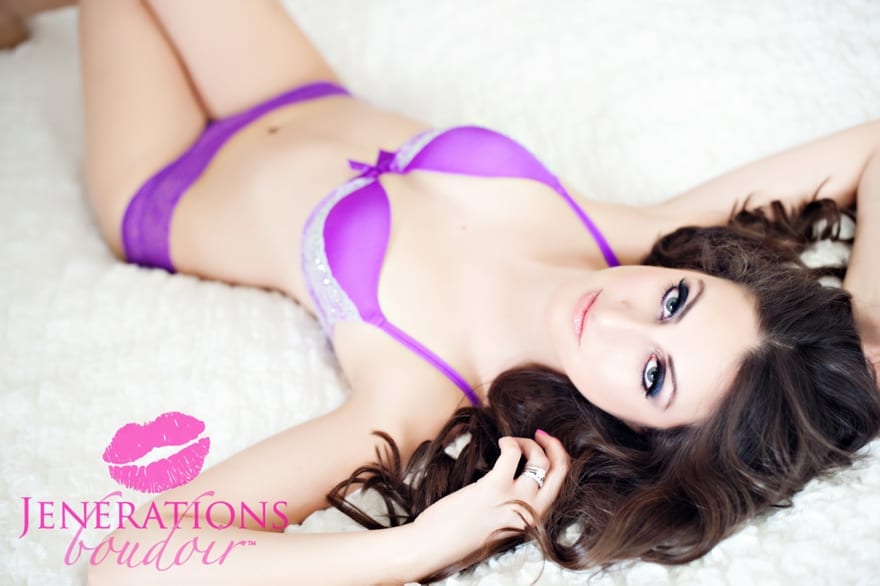 NY Boudoir Photographer | Diana finally did it!!
So many of you have come here for your boudoir shoot and have had the pleasure of meeting our rockin' makeup artist Diana.
If you haven't met her yet, than that is reason enough to come shoot with us! She is sweet, loving, and absolutely amazing at what she does. For over a year I have begged her to let me take pics of her…I mean she is GORGEOUS!!
She was a bit hesitant, but her 1 year anniversary was coming up and she finally decided to take pics as a gift for her hubby. I was elated!! I just knew the camera would love her, after all, every else that meets her does….so I knew the camera would too. Boy, was I right.
I asked her to fill out this questionnaire without giving her any guidance as what to write. I really wanted it to be genuine. Thank you D- because I literally CRIED at the end. Hugs girl – love ya!
After working with all the girls doing their Makeup, what inspired you to do your own boudoir shoot?
I Love Jen's work and not because I work for her and with her but because she truly knows how to make everyone feel and look beautiful. I wanted to look and feel just as beautiful as the clients do. So, I said to Jen, When can you take me?!!
Where did you shop for your shoot?
I shopped in my own drawer and also at VS. I had a lot of things from my Bridal shower and from just shopping along the way.
What inspired your outfit choices?
I wanted to look like I had a kick ass body. I wanted the implants without paying the money and having the surgery. HAHA! Working here with Jen I have seen so many different types of outfits and things that I liked, So when I went shopping I looked for the sweet and very pretty and then I went for the seductive edgy look as well.
What were your thoughts/feelings/expectations leading up to the shoot?
I wasn't very nervous until the day of… actually until I got to Jens. I brought my mom to sit in on the shoot. My mom has met Jen several times and I thought it would be fun for her to see what we do everyday. So she was my ego booster. I think I was most nervous because I am a very shy person. Shy when it comes to looks and my body and stuff. Not the least bit shy when it comes to socializing and meeting new people. I would talk to a wall if it would talk back to me. But I think because I work with Jen every day and we sit across from each other at the same desk daily I thought it was going to be awkward. I mean I never came to work in just my bra and underwear before, so It was going to be a different experience for mine and Jen's relationship for sure. I came out of the bathroom where I got dressed, felt slightly shy and within minutes was strutting around the place like I owned it!
Tell us about your experience shooting….
It was Fun! I am always behind the scenes. Besides working and doing makeup with Jen, I schedule appointments and help with backdrops and holding reflectors and stuff and now it was my turn in the spotlight. I cant wait to do another shoot! Jen, even though we have become very close friends, as well as my totally awesome boss, was totally professional. It was almost as if she wasn't taking my photos and she was taking a strangers. She was completely focused. My mom definitely helped the situation sitting there in the corner telling me how great I looked.
How was it to see yourself the first time in the photos?
I have extremely high expectations. I wanted to be the newest addition to the VS catalog. But who am I kidding? I LOVED the pictures… BUT I did nit pick all the little details of myself, every flaw I have and basically every inch of myself, until Jen yelled at me, because I was being so hard on myself.
What advice would you give the clients as they sit and get their makeup done by you before their shoot?
Just enjoy the experience. If you go in with confidence, you will rock your shoot! You don't want your nerves to get in the way. You don't want them to get the best of you because before you realize it, the shoot is over.
How did you feel after the shoot was over?
I felt nervous and excited at the same time to see my photos. I was wondering how they came out. If I was able to make that "sexy face". I don't consider myself sexy at all and I was very concerned that I was going to look like I tried too hard. I also thought I would be laughing the whole time and wouldn't be able to take the shoot seriously because it was Jen taking my photos. But….Jen directs you on what to do. She poses you head to toe so if she is posing you, then you know it is going to come out great.
If you gave the photos as a gift, how was the reaction when the gift was given?
I made an album for my 1 year wedding anniversary which was just this past May 30th and gave it to my Husband as a gift. He opened the box and saw the Jenerations Boudoir sticker and just kind of giggled and said " I was wondering when you were going to finally do this" He loved the album. He was in awe of how I looked. He even said certain photos made me look like I could have been in a VS catalog which is what I was hoping for! After we looked at it together, He looked at it a few more times, so I know he was really happy with it 🙂
Has doing a shoot changed your perspective of yourself?
I think ideally it made me more confident in myself. It's funny, being a makeup artist, I tend to not really wear makeup unless I am going out somewhere. But on a daily basis I dont really take the time out to do myself up. I guess mostly because I am always doing makeup for others. But after being all dolled up with my hair and everything and with the outfits and the lighting and poses, I truly felt beautiful. I have always been very self conscious about the way I look and super critical about my features. But I think as the years have gone by I have learned to embrace them and love myself for who I am. I also think that doing this boudoir shoot and enhancing my features has made me love myself more.
Is there anything additional that you would like to share with us?
I am not just saying this because I love Jen as a person and obviously as a photographer but she truly has a gift. She has the gift to make you look and feel beautiful. She knows how to bring out the best in people. To make them see themselves in a way they never have. Aside from her profession, Jen is just an incredible person. I look up to her.. ( or look down, since I am taller) haha… JK!! But I truly do admire her. She works Extremely hard and puts her all into her business as well as being a full time wife, mother of two and a great friend. I love ya Jen. Thanks for being an inspiration to us all and especially to me 🙂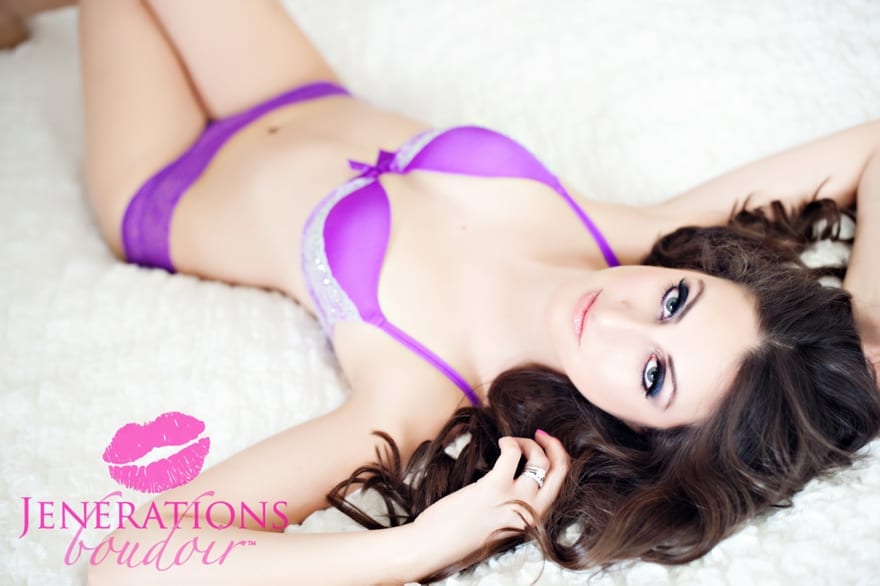 Have a Sexy Day!
~Jen