NY Boudoir Photographer | Goooood Morning America!
We are SOOO excited to be featured on Good Morning America today! Thank you so much to the whole GMA crew who were totally amazing!!
They came last week to tape a shoot at our boudoir studio in Long Island City. It was a blast. If you have yet to see the piece you MUST see it. It was fantasic!! HERE is a link!
Lisa was our amazing client that day. She walked in looking adorable!
Of course Diana and Tara worked their magic on her.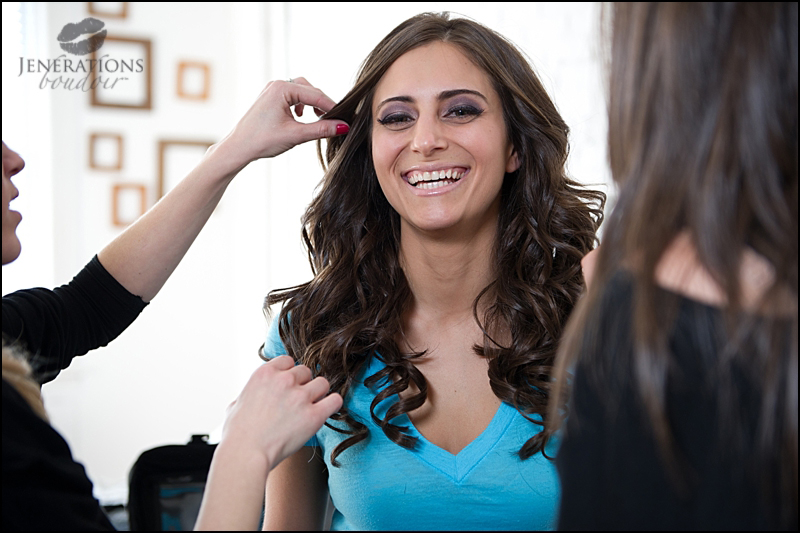 We started with a soft, pretty look. Tara put extensions in her hair and curled it up. Diana started with some softer makeup to match the look.
Next we went with hair up and a little bit of a darker look on the eyes.
Last we went with a more edgy look. Tara took the extensions out and straightened her hair. Diana went super dark on her eyes and broke out the red lips (love!).
Thank you for such a fun experience Good Morning America!!!
Diana and Tara and Lisa – you guys were so amazing and I am so glad I had this experience with you.
Three cheers to Boudoir and how it awesome it makes you feel (and look!!!) If you saw us on GMA and liked what you saw – make sure you leave us a comment below. We would LOVE to hear from everyone!!
Here are more photos from the shoot…enjoy! xoxo
Have a SEXY day everyone!!!
~Jen
xoxo