NYC Boudoir Photographer | Something Old and Something New
It's been way too long since I blogged. I do know that – and I apologize – BUT I have amazing reasons!
About three weeks ago I decided to take a few days, fly to California and spend some time one on one with Bambi Cantrell. Bambi is one of the most amazing photographers I have even seen, and had the pleasure of getting to know. To the average person, her name might not mean too much – but to a photographer – we get chills when hearing it! Bambi saying to me – "Come shoot in my studio" is like Brad Pitt saying "Come act with me". It's an honor.
My experience with Bambi is something I am saving for a blogpost coming soon. It was so amazing, I really need time to sit and write, and I have tons of amazing images to share. The reason I mention her here is because since I have seen her, my life has been a whirlwind. She had relit my fire. My creativity is being pushed, and best of all, she inspired me to look into getting a shooting space outside my home.
2 days later, I signed a lease!!
I am SO excited to announce that we are opening a brand new, gorgeous studio in Long Island City. The location is hot and the studio is hotter.
Yesterday I had the honor of working withe a fellow photographer (the one who took my b-pics!!), and friend. We decided last minute to do some of the shooting in my home, and some in the new studio. I can't lie – I was a little nervous. I mean first of all – SHE is a great photographer (which always adds some pressure), and secondly, the studio is EMPTY!! Regardless, I decided to take on the challenge. I had a BLAST shooting there and I can't wait for more!!
Since my photographer friend is getting married – I decided to call this blog post something old, something new….
Here is something "old" (my studio now):

I absolutely LOVE the big sweater off the shoulder look. It's so soft, pretty and flirtatious!
Can't you just picture this as gorgeous wall art. Printed on fine art paper and mounted beautifully:
And now….something NEW!! (our new location):
I am SO excited about the brick wall!

Loving the window!!!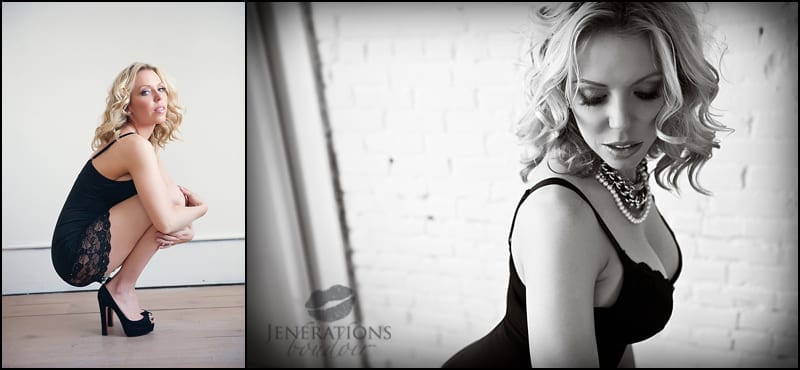 I am so excited to share these with you guys and to hear about what you think of the new space!!
Please feel free to leave us some comments below.
Have a Sexy Day!!
xo,
Jen