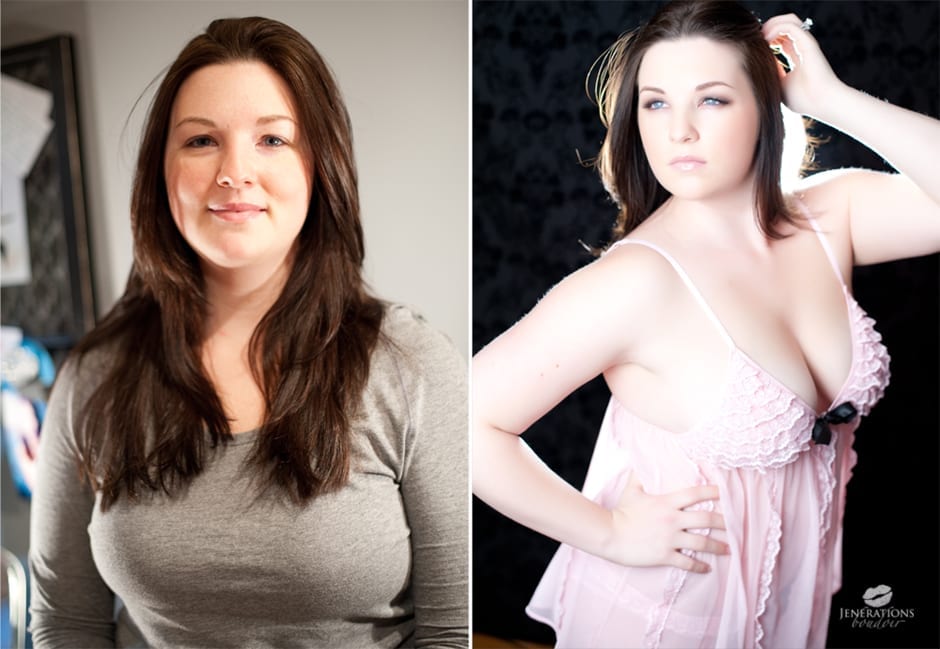 Out with the old…and in with the new!
Happy Tuesday everyone! Today is an exciting day. It's the official launch of our new and approved blog. Believe it or not, this blog took hours and hours to get up and running. It couldn't have been possible without the love and affection (and lots of hand holding) from my friend Nooreen. Nooreen is an amazing photographer and an inspiration. She has an amazing story of how she got into photography and I hope she is going to share it with everyone one day soon (Hint Hint Nooreen). You guys can check out her site here: NandCPhotography
Since we are making the transition from an old blog to a new one, I thought it only appropriate that our first post should be all about transitions.
Potential clients are always asking us about the women on our website. They ask if we use models, or if we compensate the people we feature in any way. The answer is NO. All of the photos on our site are clients that used us for their boudoir photos. They paid US to get the photos, and they were generous enough to let us use them on our site. The next question is get is, "Can you make me look like that?". The answer to that one is a big YES!
Here are some recent transitions of a few of our clients. Of course they were gorgeous to begin with, but look at what happens when you add in some professional hair, makeup and photography. They transition into BOMBSHELLS!
Jennifer was an amazing client. She sat back and let us do what we do best. She just went with the flow and worked it like a hottie!
These photos show Jill before, after makeup/hair, and after. We just love the red on her!
Jenna has the most beautiful eyes, we just knew we had to get her in front of the black backdrop and let the lights do their magic on her.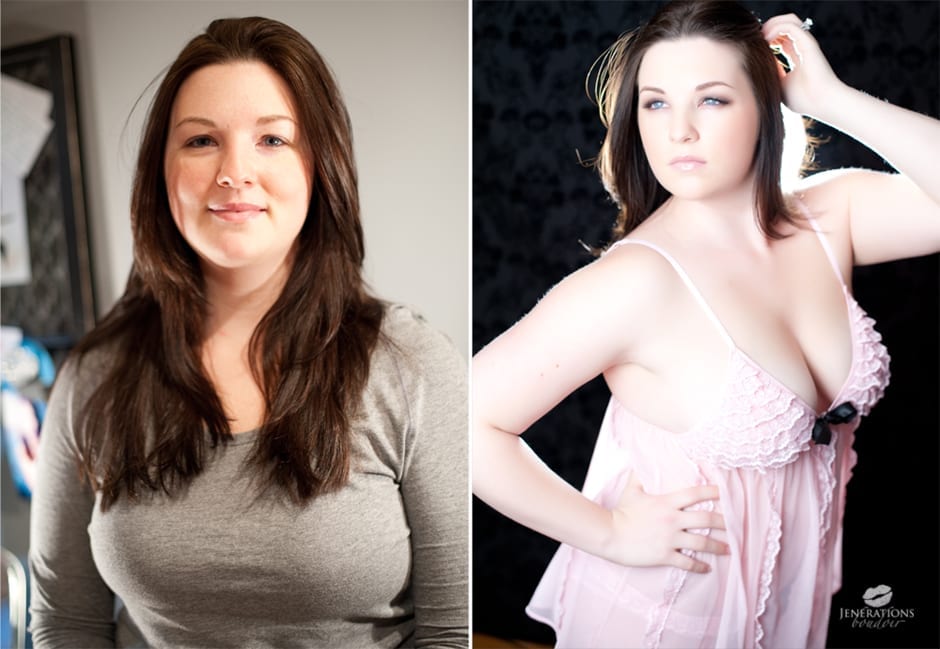 We love this shot of Julie, it shows off her gorgeous makeup and her rockin' body.

I hope you enjoyed the transitions as much as we enjoy them (yes, we take pride in our work!) Thanks to Tara (hair) and Diana (makeup) for their amazing work! We look forward to sharing more with you in the future.
Have a Sexy Day,
Jen
ps….Don't forget to subscribe to our blog…and Sharing is Caring!!
xoxo