Shamelessly Feminine | Cancer F*cking Sucks
A few months ago I dreamt up a new project I call #ShamelesslyFeminine. The project is all about showcasing women, their unique definition of what feminine is, and how they live it.
It's a story telling project. My hopes are that I will shed some light on how women are all different, special and how imperative that as a society we stop shaming them. (Don't even get me started on women shaming each other – just disgusting.)
I believe the universe is always listening. No sooner did I come up with this project did my first woman appear. She was right in front of me. The crazy thing is, I had no idea she was there.
Sandra had booked a boudoir shoot with me but had to reschedule last minute. I didn't know why. Then one day she wrote to me that she was ready to come in and wanted to do so ASAP.
Normally I would have a pre shoot consult before a session to learn more about a client, but Sandra assured me she was ready and so I met with her a few days later.
As Sandra was getting her hair and makeup done, I was busy getting the studio ready and answering emails. I overheard a few words from her conversation with my beauty team. Words like "Seizure", "Cancer", "Bald spot", caught my attention.
I asked Sandra to tell me her story.
Turns out she had to reschedule her shoot because she was hospitalized with Brain Cancer. Heart… meet throat. Her 5 year old saved her life by calling 911 after she had a seizure. Fuck.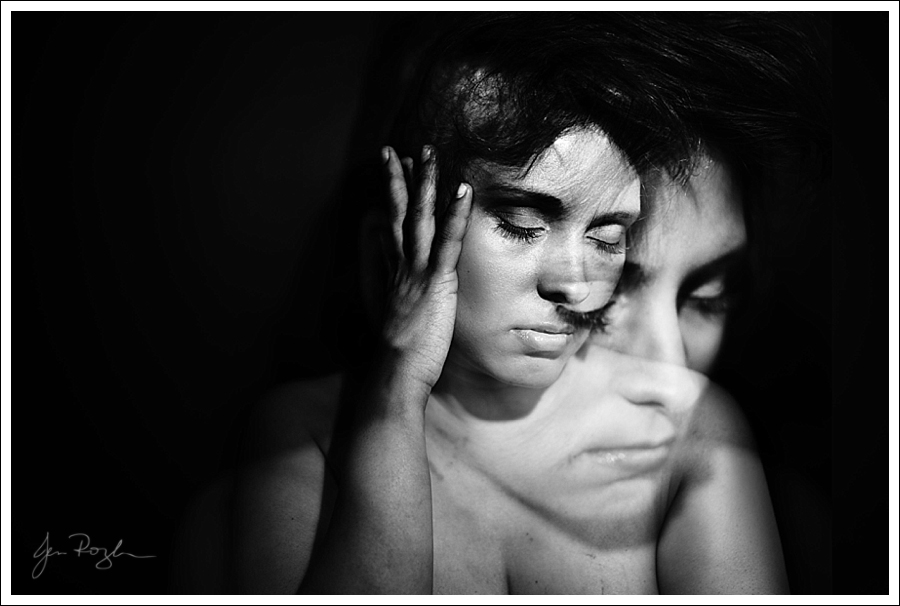 Then Sandra continues to tell me that in her culture, you are shamed for having cancer. WHAT? First off – she used the word "shame" which almost made me fall off my chair. Secondly, shamed for having a disease that sure as shit you didn't ask for?! This I cannot comprehend. Shame is a more widespread problem than I thought.
Sandra came to my studio with scars, bald spots and the largest amount of bravery I have even seen in a woman. She didn't let her scars or hair loss stop her from feeling grateful and gorgeous.
I am grateful to have met her. I asked her if she wanted to be my first #ShamelesslyFeminine shoot. She proudly agreed.
Sadly, I recently heard from Sandra that her cancer is back. I KNOW she can fight. She has before. I believe the universe is always listening, and if we all send her love and support, it will hear us loud and clear.
Prayers and love and warmth to you Sandra. That you for being my first #ShamelesslyFeminine Story. You are beautiful.
xo,
Jen